Jersey aircraft register law passed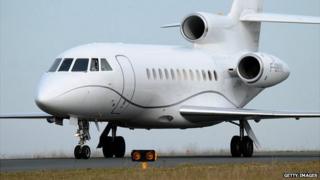 Plans to set up an aircraft registry in Jersey have been approved by the States.
It is hoped the Jersey Aircraft Registry, modelled on the Isle of Man's, will attract £20m of new business to the island.
Original plans for a joint registry between Jersey and Guernsey fell through and Guernsey launched its own in 2013.
Aircraft registered in Jersey will bear the registration prefix ZJ.
At least 18 aircraft are on Guernsey's registry, including three large passenger jets.
The Isle of Man's register, which was launched in 2007, has more than 400 planes listed.