Jersey maternity leave introduced by States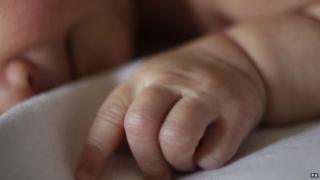 Pregnant women will be entitled to paid maternity leave for the first time, after a vote by politicians.
Social Security Minister, Senator Francis Le Gresley, introduced up to 18 weeks' leave, with two weeks paid by the employer and the rest unpaid.
Until now Jersey did not have any maternity legislation, although many companies offer two weeks' paid leave.
Reform Jersey politician, Deputy Geoff Southern, said it did not go far enough.
He lodged a proposition calling for 26 weeks' paid maternity leave, paid by the taxpayer. Politicians rejected the plan.
He said: "I focused on the 26 weeks because it allows for proper bonding.
"I have no issues with other measures in the minister's law, I just think it should be a single 26 weeks."
New rules that also allow fathers to take unpaid leave were approved in the States.
The Social Security Minister described them as some of the most important measures in recent social reforms.
But there were some politicians uneasy with it. Deputy James Baker said there was little or no protection for small businesses.
He said: "We are set further down the path to see more businesses close.
"This will lead to more people out of work and sends another clear message to local business owners that we are not interested in supporting them."