Second quake hits Channel Islands in weeks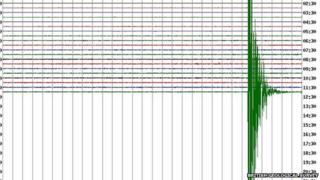 The second earthquake in two weeks has been felt in the Channel Islands.
The quake of about 4 magnitude was felt at about 17:30 BST in Jersey, Guernsey and Sark.
Tony Pallot, from the Jersey Met Office, said the epicentre was 16 miles (26 km) south-west of Jersey.
On 11 July an earthquake of about 4.2 magnitude was felt in the islands and south-west England. Its epicentre was nine miles (15 km) to the west of Jersey.
Mr Pallot said the second quake was "felt a little less as it was further away".