Jersey telecom customers 'dissatisfied' with phone service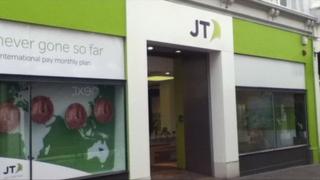 More than 50% of customers of telecom company JT said they were not satisfied with the home phone service they receive, a survey has found.
The survey was commissioned by the Channel Islands Competition Regulatory Authorities (CICRA).
In June 2015, competition will be introduced in the home phone line market for the first time.
The firm's chief executive Graeme Millar said it was constantly making improvements.
He said: "We are doing a number of things. First, we have become transparent, we publish response times on the web.
"Things are much better than they were a few months ago."
The independent survey, produced by Island Analysis, asked 500 people their thoughts on the fixed line network, including billing, customer service and quality.
Mr Millar said: "I'm disappointed with the results but not surprised, I do apologise to customers who are dissatisfied with us at the moment.
"We've been doing our own polling for three years and this survey looked back at a time when we've had a lot of changes."