Call to rerun disputed Jersey election poll rejected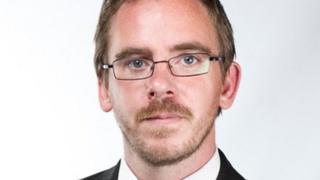 A disputed election in Jersey will not be rerun, the island's Royal Court has ruled.
Concern was raised over one of the 10 people who signed Deputy Scott Wickenden's nomination paper not living in his district.
He was the third successful candidate in the district, ahead of former deputy Nick le Cornu and Gino Risoli.
The court had been asked to declare the election void but ruled the nomination issue was not a matter of substance.
Court commissioner Julian Clyde-Smith said it did not affect the result of the poll and it would be quite disproportionate to hold a fresh election.
Mr Le Cornu and Mr Risoli brought the discrepancy to the attention of the court and asked for the ruling.