Jersey children's home 'abuser' was 'like Father Christmas'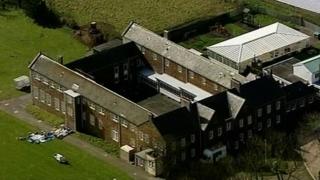 A regular visitor accused of abuse at the Haut de la Garenne children's home was like "Father Christmas" to many residents, the Jersey care inquiry has heard.
On Tuesday the inquiry heard that the man, who cannot be named, was a violent paedophile.
Another witness said the man offered children at the home "everything that we wanted".
He said he was not attacked by the man but was always suspicious of him.
In a 2008 police statement, the witness said the well-dressed man visited on Saturdays in the 1960s and took boys out for excursions.
"He wasn't part of staff. He was part of a number of people who came to the home to look after us," he said.
"He was Father Christmas for us. He offered everything that we wanted. He had a nice car.
"To us, it was like a dream."
The witness, now in his 60s, said had heard rumours about the man and was careful not to be alone with him.
On Tuesday another witness described being violently raped by the well-dressed man most weekends between the ages of seven and 10.
Wednesday's witness said: "My personal analysis from my professional experience... is I think he chose from amongst the children, the candid ones, the naive, those who refused nothing."
The inquiry continues.