Lawyer fined £15,000 for misconduct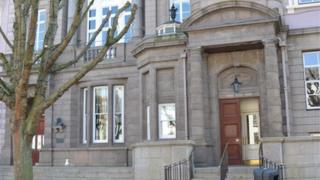 A lawyer who tried to charge a client six times the value of a disputed loan which lead to a court case has been fined £15,000.
Advocate Andrew Begg billed his client, a Portuguese woman "of limited means", for £31,000 after she was successfully sued by a relative.
He admitted not keeping the 26 year old informed but denied "failing to uphold the dignity" of the legal profession.
The outstanding bill has since been written off.
The case relates to a trial in 2012 when the woman was ordered to pay her mother's cousin £4,180, plus costs, over a loan she unsuccessfully claimed had actually been made to her disabled mother.
Following the case, Advocate Begg, who charged £375 per hour, sent an invoice for £31,192.
In an email, he said: "Please don't let this depress you: I appreciate that you and your mother are in tight financial circumstances and that, for the foreseeable future at least, you will only be able to afford to pay by instalments.
"That's fine by me even it is only £150 per month."
At £150 per month, the debt would have taken 17 years to repay.
At a hearing in October, Advocate Begg said his failure to keep the client informed was a result of "inefficiency" and he had always intended to write off the debt.
However, in its judgement the court said Advocate Begg breached ethical standards and "applied inappropriate pressure on the client to pay".
The court also noted this was not the first time he had faced a misconduct hearing.
In addition to the £15,000 fine, he was ordered to pay £5,000 towards the Attorney General's costs.