New Year's Honours: Five Jersey residents recognised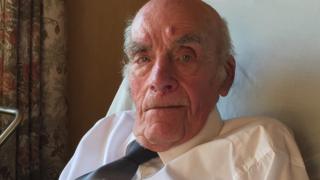 Jurat John Tibbo has become an OBE in the New Year's Honours list for services to the Royal Court.
Jurat Tibbo served in the court until his retirement in 2012, including a spell as Lieutenant Bailiff.
Robert Christensen and John Farley have been appointed MBEs, for services to charity and the community respectively.
Ernie Mallet is awarded the British Empire Medal and Irish national Sister Pascaline Joseph has also been awarded the medal in an honorary capacity.
Mr Christensen is chairman of Cancer Research UK's Jersey branch and formerly served as chairman of the Jersey Trees for Life charity.
Mr Farley, 87, has become an MBE for services to the community. He has run the Red Triangle Stores in the St Helier central market since 1952 and is still involved in the day-to-day running of the business.
He was involved in a number of charities, served as a politician for six years, worked with amateur dramatic groups, the air training corps and the Battle of Flowers.
Mr Farley said: "I am so proud. I just feel humble for the amount of people who have supported me over my life - particularly my wife.
"She died in October and I miss her terribly. She always encouraged me to do things in the community."
Mr Mallet was awarded the British Empire Medal for services to young people, particularly in music education.
As well as being a drum teacher, he founded and has helped organise the annual Jersey junior battle of the bands and raised money for a number of local charities through fundraising concerts.
Sister Pascaline Joseph received the medal for services to the elderly. She has served in Jersey for more than 40 years and is based at the Little Sisters of the Poor home in St Helier.