Jersey Women's Refuge referrals up over three years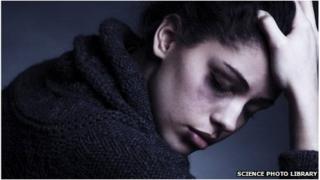 More women are being moved to a safe house to get away from abusive partners, says Jersey Women's Refuge.
The charity said the rise over the past three years was due to greater awareness of the help available.
Figures from the charity show the number of women moved to a safe house for protection was 62 in 2012, 75 in 2013 and 84 in 2014.
The refuge has already spoken to three women this year as part of its outreach programme.
---
Safe house in figures
2012: 62 admissions (42 children)
2013: 75 admissions (45 children)
2014: 84 admissions (39 children)
---
Patricia, a support worker at the refuge, said: "Isolated communities in Jersey could be more at risk, such as those not speaking the language.
"The perpetrator could use that to further isolate the victim, but anyone can be a victim. It is caused by an imbalance of power in a relationship."
She added: "It is everybody's job in the community to flag, inform and reach out in the best way and safest way we can for the victim.
"We need to talk more about domestic violence, go out there and put a flag on it. The biggest weapon a perpetrator has is silence, we need to break that silence."