Jersey school comparisons to be published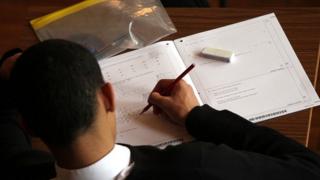 Direct comparisons between schools will be published by Jersey's Education Department for the first time.
In the past the Education Department has been reluctant to publish results that show direct comparisons with schools in the UK.
It says because of the selective nature of secondary schools in particular, it was unfair to show how exam results differ.
It now plans to be more open about the way schools are performing.
Education Minister, Deputy Rod Bryans, said it would mean parents are better informed when they discuss matters with schools.
He said: "The aim is to give people what they want; more information about the school system that is factual, robust and in a consistent professional format.
"This data will mean parents are better informed when they discuss education issues in future. We will continue to provide more relevant information as and when it becomes available."
Attendance records
Along with A Level and GSCE results, how primary school pupils are doing will also be featured.
National Curriculum Teacher Assessments at Key Stage one and Key Stage two will be released at the end of the year.
Reports on attendance and absences will also be published.
Justin Donovan, the Director of Education, said the reports would build on what parents already know.
He said: "I am hoping the information will help explain the difference between fee paying and States schools.
"What we are also looking to do is provide an annual report for each school that sets out the context for each school.
"We are going to focus on the progress a student makes. For some getting a grade C when you have been struggling is a major achievement."