Channel Islands Co-op food warehouses to close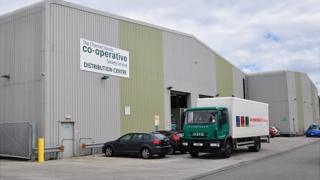 The closure of food warehouses in the Channel Islands has been confirmed by the Co-operative Society.
About 80 jobs are at risk as a result of the decision made by the board of directors on Monday evening after consultation with staff and shareholders.
President Ben Shenton said: "It's been an extremely difficult decision."
He said all affected employees had been offered alternative employment elsewhere in the group.
Mr Shenton said this would also be the case for staff at the society's Total Sport outlet in Jersey if it could not "transfer this business to new ownership as the existing store closes this summer".
He said: "We do fully recognise our obligation to those colleagues who are affected, and, as other parts of our business are growing, we are confident that we can find them all alternative positions."
The company employs 1,000 people across the islands. Its warehouse operations will be run out of a distribution centre in Andover.