Jersey parking cost to increase by inflation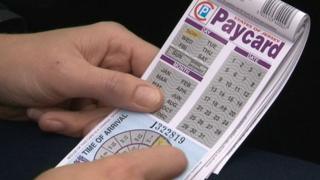 The cost of parking in Jersey has increased by two pence per unit in line with the rate of inflation.
The cost for a single unit paycard increased by 1.8% from 74p to 76p.
The time a one unit paycard covers depends on the car park but can be from 20 minutes to two hours.
Transport Minister Deputy Eddie Noel said the money from parking charges pays for the repair, maintenance and rebuild of car parks in the island as well as monitoring regulation.
He said: "I realise that a price increase is never welcome but it is important that income keeps pace with inflation to maintain enough money to keep our car parks up to a reasonable standard."
| | Current charge | New charge |
| --- | --- | --- |
| One unit paycard | 74p | 76p |
| Two unit paycard | £1.48 | £1.52 |
| Four unit paycard | £2.96 | £3.04 |
| Monthly season ticket | £121.12 | £123.31 |
| Monthly half permit | £60.56 | £61.66 |
| Eco one unit paycard | 37p | 38p |