Jersey doctor's concern over impact of GP visit cost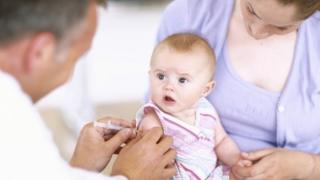 Some doctors in Jersey may be prescribing antibiotics for children unnecessarily because of the cost of GP visits, one doctor has said.
Dr James Mair of the Island Medical Centre said some GPs were prescribing children with more medication than needed to prevent parents having to pay for follow-up appointments.
It costs about £35 per appointment to see a GP in Jersey.
Health Minister, Deputy Andrew Green, said he would ask for an investigation.
He said: "I would hope the doctor when assessing treatments makes an appropriate diagnosis and appropriate level of treatment.
"If they are not doing that they should speak to their standards body. I will speak to the medical officer of health about that."
Dr Nigel Minihane, chairman of the Primary Care Body, which represents all Jersey GPs, said this was common practice in the island and was about avoiding reduced sensitivity to antibiotics.
"People come to the doctor, they pay for certain treatments and they expect something in return. It is more about educating patients about antibiotics and when they are needed," he said.
Dr Mair said GPs gave the medication rather than having to ask parents to attend a follow-up appointment days later.
He said his surgery would now offer appointments for free to children until the age of 16.
"It is very difficult if you see a child and you are aware parents have paid for the consultation, to say to them, 'I really think I ought to see this child again in a couple of days'.
"This may help us prescribe more appropriately and reduce the burden of antibiotic prescribing," he said.