Jersey armed police deployed to 'threat to officers'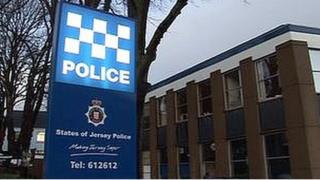 Armed police were deployed after "a potential threat against the lives of officers", States of Jersey Police said.
In a statement, police said the "potential threat" on Sunday prompted them to close the enquiry desk at the Rouge Bouillon headquarters.
Officers said a man in his 30s was arrested and released on Sunday evening.
A spokesman said no more details would be issued for "security reasons".
The States of Jersey statement said: "For security reasons we will not be giving any further details of this incident or the force's tactics in reacting to the threat.
"However, this was not linked to any current threat in any other jurisdiction."