Jersey ministers' code of conduct updated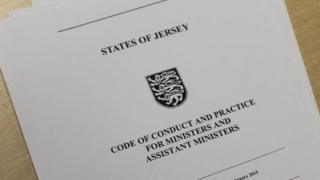 Jersey's Council of Ministers has published an updated set of rules on how its members should behave.
The code of conduct for ministers and assistant ministers sets out what it describes as the "seven principles of public life".
They include adhering to principles of being selfless, and to have integrity, objectivity, accountability, honesty; and also show openness and leadership.
Ministers should "uphold the highest standards of propriety", the code said.