Jersey Island Games to feature 'edgy images'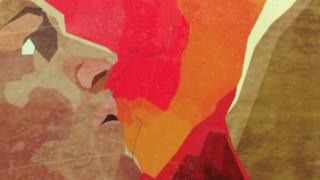 Images representing sports at the 2015 Island Games in Jersey this summer will have an "edgy feel", according to the artist creating them.
Tim Shute, 21, from Jersey has been commissioned to illustrate the biennial sporting event.
Athletes from dozens of small islands around the world compete in a variety of sports at the event, described as the "friendly games".
This will be the first time the event has been held in Jersey since 1997.
The work will be feature in promotional material for the games and in the event programme.
Mr Shute has previously created artwork shown at Wimbledon, including pictures of Rafael Nadal.
He said working on the Island Games project had been interesting and time-consuming.
"I take a lot of photo references representing each sport. From that, I take out the shapes that show off the character the most and that becomes the picture," he said.
"The process can vary on what I want to show; for a sprinter it can take five or six hours. For one of the projects, there were a lot of elements involved so I had to pull an all-nighter."
Mr Shute is studying illustration at the University of West England in Bristol. His pictures will be released on 19 March, 100 days before the Games begin.
He said: "It is a very modern approach; It is very edgy - it is striking, I think. I have only had positive feedback so far. I hope everyone likes them when they come out."
The event will run from 27 June to 3 July. There will be 14 sports, including tennis, swimming and sailing, and more than 3,000 competitors will take part.