'Beast of Jersey' claims heard by abuse inquiry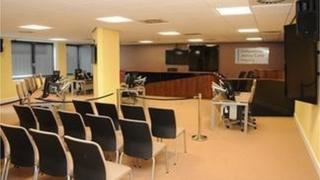 A notorious sex offender dubbed the "Beast of Jersey" would sit girls on his knees and abuse them, the island's care inquiry has heard.
In a statement, Witness 205, a female former resident of La Preference children's home in St Martin, said Edward Paisnel was a regular visitor.
She said he encouraged young female residents to call him "Uncle Ted".
The Independent Jersey Care Inquiry is investigating child abuse in Jersey's care system dating back to 1945.
Witness 205, said she was abused on a weekly basis as a teenager by the relative of a staff member.
This is not the first time Paisnel's name has been linked to La Preference, but it is the first allegation of care home abuse against him.
The inquiry heard on Tuesday that Paisnel, who died in prison in 1994, was the son-in-law of the founder of the home, Flora Walden.
The inquiry continues.