St Helier's Gas Place homes plan approved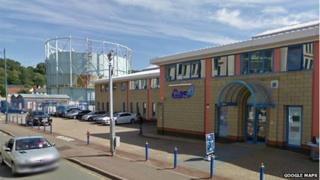 Nearly 300 homes to be built in Jersey will still strike a balance between space and development, the planning department says.
Peter Le Gresley, Director of Development Control, said the layout of the scheme in Gas Place, St Helier will give residents lots of open space.
Planning minister, Deputy Steve Luce, approved the building of 285 homes.
But, Bernie Manning, chairman of the North St Helier Association, said that many houses would overwhelm the site.
"I think the planning minister has made a big mistake," he said.
"The Gas works site has been overdeveloped, there are not enough parking spaces. It is way too big of a development for the size of the site."
The first plans for the disused gas storage site were put forward in July 2014, but developers had make changes.
Following those changes, the proposal was approved by the planning and environment minister.
The development will include one, two and three bedroom homes, commercial units, landscaping amenities and public area improvements.