Jersey care inquiry given £14m of extra funding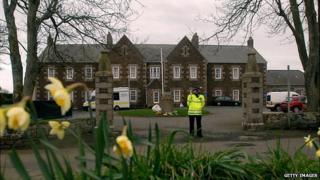 An extra £14m of funding has been approved for the Independent Jersey Care Inquiry.
Launched in July, it is investigating claims of child abuse in Jersey's care system dating back to 1945.
It has already heard evidence from 203 people who were in care and, when it resumes in May, will hear from those who worked in children's services and those accused of abuse.
Originally £6m was budgeted for the inquiry, but costs quickly escalated.
The inquiry has also been tasked with completing its work by the end of 2016.
A spokesman for the inquiry team said it should be able to keep within its new time and financial limits.
Education Minister Rod Bryans said with his budget suffering from cuts the full cost of the inquiry was unaffordable and he was one of four politicians to vote against the move.
Chief Minister Ian Gorst said it was important to support victims to ensure they have a voice.
He told the States: "I asked members to think about the international reputational issues that would be caused if we are the only place in world to stop a public inquiry into historical child abuse."