Plans to film Jersey parliament for first time proposed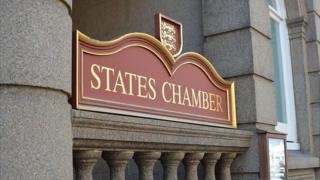 Cameras could be introduced into the States of Jersey for the first time if new proposals are adopted.
Footage of States Assembly meetings would be streamed live on the internet and available to view for six months following any recorded meetings.
The footage, from five cameras in the States Chamber, would be available to broadcasters for use in news coverage.
The proposals include the installation of three digital display clocks to indicate the length of speeches.
The project would have an estimated initial cost of £40,000 to £45,000 with annual maintenance costs of between £22,000 and £27,000.
Alternatively equipment could be leased at a total cost of less than £30,000 a year. The proposals are due to be discussed in June.