Jersey introduces first gender discrimination law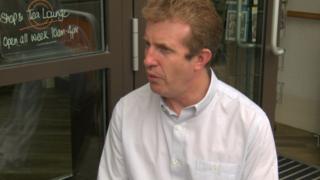 Laws protecting people from discrimination based on gender could be introduced in September in Jersey, if approved by the States.
This will be an extension to the existing law banning discrimination based on race.
Social Security Minister, Deputy Susie Pinel said the island was 40 years behind the UK in gender discrimination.
Rules on age and disability discrimination will be introduced in the next few years.
The law, which still needs to be debated by the States, includes exemptions for groups such as the Women's Institute and single-sex schools.
---
Areas covered
The gender discrimination law adds to the existing discrimination law introduced in September 2014
It will be illegal to discriminate against a man, woman or intersex person in relation to recruitment, promotion or treatment at work
The law protects people from discrimination based on their sexual orientation
People taking leave from work for gender reassignment are protected
Any less favourable treatment on the grounds of pregnancy and maternity would amount to direct discrimination
The law also protects against discrimination in non-work areas for breastfeeding mothers
---
Deputy Pinel said they started with race because "there is no racial discrimination in Jersey".
She added: "We are now doing sexual discrimination because we wanted to bring that in line with the family-friendly law covering maternity and paternity.
"Disability is last because it is going to be the most difficult as it has the biggest physical affect in terms of changing premises."
Small business owner and former Chamber of Commerce president, David Warr, said the new law could have a severe impact on companies.
He said: "We are not designing the bureaucracy around our economy. We have a one-size-fits all bureaucracy designed for larger businesses.
"Where do you draw the line? You might find yourself unwilling to employ the right person for the job based on other concerns, which in turn becomes discriminatory."
---
Exemptions from the law
There are exemptions around national security and positive action similar to the existing race law
Clubs designed to connect similar people such as the Women's Institute are exempt from the law
A person may discriminate when selecting staff for domestic work within their own home
There is an exemption to allow for single-sex schools such as Jersey College for Girls and Victoria College
The law allows for segregation in religious services and for religious groups to discriminate in recruitment
Insurance companies will be able to offer different premiums and benefits for men and women
Pregnant women can be suspended without pay where there is a health and safety risk (for example in radiology) and no alternative role is available
---
Deputy Pinel said: "I think Mr Warr is worrying unnecessarily, anyone who has common sense and is a good employer will have nothing to worry about.
"This is the most consulted on law introduction we have ever done. There have been endless consultations with all parts of the business community and religious groups."