Jersey court jails man for attempted rape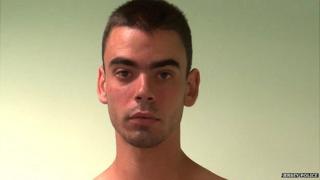 A 20-year-old man has been sentenced to five years in prison for the attempted rape of a woman as she walked home at night.
Duarte Correia, from Portugal, was found guilty of the assault by Jersey's Royal Court in March.
The attack took place in St Helier in August.
Judge Sir Michael Birt recommended Correia, who arrived in Jersey in January 2014, be deported on his release from prison.
He said the court would do what it could to protect women and added: "'It must be every woman's nightmare to be sexually attacked by a stranger in the street at night."
A Jersey police spokesman said: "This was a nasty incident where the victim was attacked by a total stranger after returning home from a friend's late one evening.
"These stranger attacks are rare in Jersey and challenging to investigate.
"We commend the victim throughout the enquiry for having the courage to report the incident and support the judicial process.
"A number of witnesses came forward and supported the victim and investigation, in particular a local man who chased the attacker and others who were able to identify a nearby premises where the offender ran into."