Jersey telecom firm JT compensates 250 customers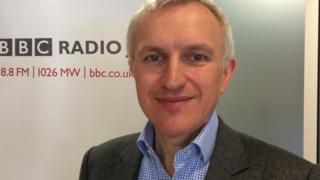 Jersey's only fixed-line telecom company compensates 250 customers in four months after introducing a service promise.
Chief Executive Graeme Miller introduced the promise after a survey showed 70% of JT customers would change operator if given the choice.
It promised a year's free line-rental if it failed to meet certain criteria.
Mr Miller said they had given the customers free line-rental worth about £30,000 since launching the promise.
He said the company had listened to customers and there had been a reduction in the number of complaints.
---
Customers would be given a year's free line rental if the company failed them in one of three ways:
If it took more than five working days to repair a home phone fault
If a customer gave it 15 working days notice before moving to a new home and it failed to connect them on time
If it took more than three months to complete a fibre connection from the first visit
---
Mr Miller said: "We went a lot further than the regulator was suggesting in terms of addressing what was said in the survey in terms of saying we are listening to our customers.
"We need to demonstrate to customers we are providing a great service and if in any way we fail we need to say sorry."