Channel Islands television fault after 4G install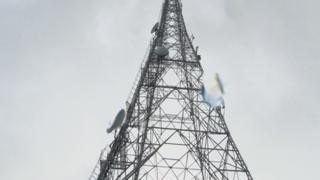 4G mobile phone signals newly installed by telecom companies in the Channel Islands are causing some people to lose their television reception.
Urban areas appear to be the worst affected, including St Helier in Jersey where the 4G signal was switched on this week.
Mobile phone and TV signals having similar frequencies.
Operators JT Global, Sure and Airtel-Vodafone say the issue affects Freeview or digital terrestrial television.
It does not affect people with satellite television.
The mobile operators will be issuing a leaflet giving advice on what to do to determine if the Freeview service is experiencing interference from 4G.
A spokesman for the operators said: "We suggest that consumers switch off electrical devices as a starting point to try and pinpoint if interference is coming from one of these devices."