School term times in Jersey could be changed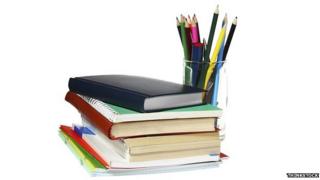 Plans to introduce an extra term into Jersey's school calendar are being considered.
Education Minister Rod Bryans said his department was considering proposals to replace the current three term-system with four shorter terms each year.
Under the plans, holiday periods would be similar in length.
The island currently follows the UK's system, with school years broken up into three terms with a six-week long summer holiday.
Deputy Bryans said: "The reality is education departments are accused of not listening to what the people want and they feel trying to take children out and spend quality time with their kids is very expensive.
"We are having a chat with unions and having a chat with heads to see what we can do."
Darren Davison from Jersey travel agent, Travelmaker, said changing the school year could help make travel cheaper.
'Students go backwards'
He said: "There is more demand in the summer holidays which drives prices up. You can be talking about a 20% or 25% difference."
Philip Slater, acting head of the Association of Jersey Headteachers, said there could be an educational benefit.
He said: "There is clear evidence in some cases students go backwards over the summer holidays.
"We have 38 weeks of school time in Jersey and in the UK they have a bit longer. We also have slightly less teaching time in Jersey."
"If we had equal terms it would help plan and deliver the curriculum."