Age Concern Jersey receives Queen's Award for Voluntary Service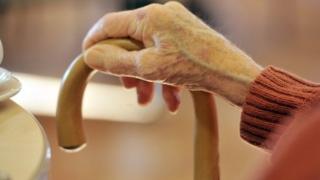 A charity has won a Queen's Award for Voluntary Service in Jersey.
The award for Age Concern Jersey is the highest given to voluntary groups by the Queen.
The charity, which supports the elderly and campaigns on their behalf, said it was "absolutely thrilled" volunteers had been recognised "by the most prestigious award".
It will receive the accolade at the Queen's birthday reception at Government House later this month.
Daphne Minihane, from the charity, said: "We couldn't manage without our volunteers.
"Not just the present ones, but the ones who have been with us since we started 26 years ago. They've all been fantastic.
"It is indeed a great honour."
The charity has dozens of volunteers helping in its charity shop, as well as drivers delivering meals to elderly people.