Family of Jersey's Peter Riley to set up charity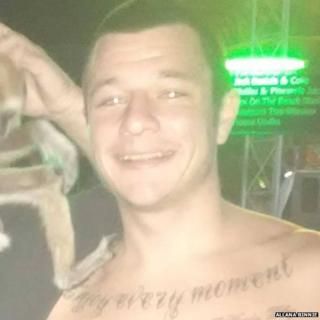 The family of a Jersey man who died in Cambodia are planning to use funds raised in his name to setup a charity.
Peter Riley, 25, was found dead in Sihanoukville Province in the south-west of the country last week.
A fundraising campaign to pay for repatriation and funeral costs was launched by his family, and has exceeded £12,000.
His family say they "have enough money to bring Pete home" and will use excess funds on funeral and charity costs.
The family has released a statement, which says the charity will "help other local families in similar situations".
"Further details of the funeral and charity are to follow but our main priority at the moment is getting Pete, Jess [his sister] and friends home from Cambodia safely."
Hundreds of islanders have paid tribute to Mr Riley who was believed to be travelling with a friend.
Authorities in Cambodia are still investigating the cause of Mr Riley's death.