Merger between Airtel-Vodafone and JT Global collapses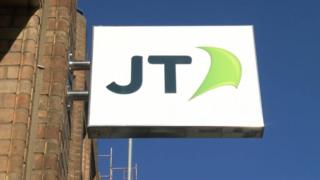 Telecoms firm Airtel-Vodafone has pulled out of a merger with JT Global, its CEO has announced.
Ian Campbell said the collapse of the deal to merge communication operations across Jersey and Guernsey ended a "period of uncertainty".
The Channel Islands Competition Regulatory Authorities (CICRA) said it had informed both parties in October that the deal was likely to be refused.
The proposed merger was first announced in June last year.
Mr Campbell said: "We have disengaged from merger discussions given the lengthy delay in reaching a conclusive closure.
"This now ends a period of uncertainty for all of our customers and staff and the company will be continuing with significant investment in our Channel Islands infrastructure."
Prior to Airtel-Vodafone's statement, Jersey's Treasury Minister Senator Alan Maclean, who represents the States of Jersey as a shareholder of JT, provided contradictory information on Friday, saying talks were continuing between the two companies.
JT Global has declined to comment.