E-cigarette ban for under-18s in Jersey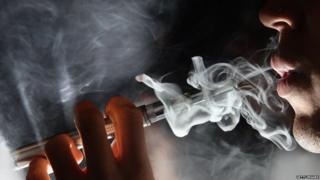 People under the age of 18 will be banned from buying e-cigarettes in Jersey, after States members voted overwhelmingly in favour of the change.
It brings the island into line with the UK, where selling the device to under-18s has been illegal since October.
A Public Health England review found e-cigarettes to be about 95% less harmful than tobacco, but some experts say not enough is known of the health risks.
The law will come into effect following approval from the Privy Council.