'Unexplained' death of Jersey man in car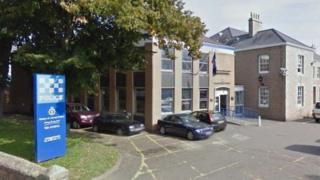 The death of a man found in the back of his car is being treated as "unexplained" by Jersey Police.
Jonathan Lucas Ambrose, 41, was found in the St Mary area of the island on Saturday night.
Police said he was seen walking alone near to the parish hall and the primary school between 19.30 BST and 21.30 BST.
Officers are appealing for witnesses. Mr Ambrose had short, red hair and was was wearing jeans and a navy polo shirt.