Cyber bully law 'risk to free speech' Jersey blogger claims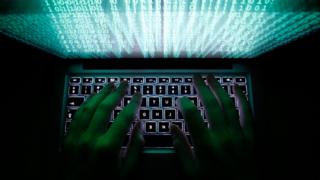 A new cyber bullying law that aims to tackle the sending of "offensive messages" is a risk to free speech, according to a political blogger.
Neil McMurray, who runs the Voice for Children blog, said it could criminalise people who "aren't politically correct".
The law would give Jersey authorities power to tackle anti-social behaviour online and through social media.
A government spokesman said the bar for evidence would be very high.
The proposed law would allow authorities to prosecute people who send "communications that are grossly offensive or of an indecent, obscene or menacing character, including via social media".
Home Affairs minister, Deputy Kristina Moore said: "People need to understand their behaviour online is equivalent to their behaviour on the street.
"We expect from good citizens that they impose on themselves the same restrictions they would if they were having communication in the street as any communication they might have online."
Mr McMurray said not all people who post online are politically correct, literate or highly educated.
He said this new law could "stifle free speech through the courts", adding it was a "dangerous piece of legislation".
Politicians will debate the new law on 14 June.