Jersey pensioner health scheme expanded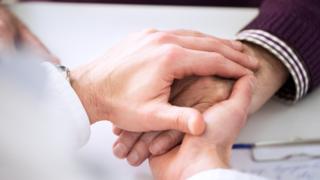 A scheme to help pensioners on low incomes pay for dentists, opticians and chiropodists in Jersey is being expanded.
About 7,000 over 65s qualify for the scheme but only about 2,500 actually take up the offer.
Social Security Minister, Deputy Susie Pinel, said people found applying too complicated so it was being simplified.
Currently people have to pay upfront for treatment then claim it back, this is now being reversed.
Mrs Pinel said: "The changes to the 65-plus scheme have been implemented because of the criticism of people having to pay upfront for anything done.
"Anybody over 65 can take advantage of this scheme, it is an insurance scheme and it will be made much easier for them to use."
Sarah Ferguson from Age Concern welcomed the change, but said it did not cover enough of the costs of care.
She said: "We are very pleased to hear the rates are going to be looked at, that it is going to be better advertised and that it is going to be available up front.
"Currently there is a grant of about £500 towards dentures available every two years, but £1,000 would be a cheap pair of dentures."