Guardian and Observer stop Jersey deliveries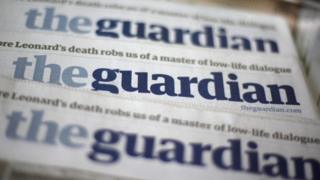 Jersey will no longer receive copies of the Guardian and the Observer newspapers in the company's bid to cut costs.
Guardian News and Media said it could not find a cost-effective way to deliver daily papers to the island.
In January the company said it was looking to reduce its cost base by 20% over the next three years.
Regular subscribers in Jersey are believed to have been informed of the company's decision.
A spokesperson said: "We have examined all areas of the business and, as part of this, have made the decision to no longer supply copies of the Guardian or The Observer to Jersey.
"Despite our best efforts we have been unable to find a cost-effective way to reliably deliver a quality-printed daily newspaper to the island."
Readers will still be able to subscribe to the Guardian Weekly. The company said readers could also have copies posted to them to arrive the following day.
Guardian News and Media said it was also reviewing its supplies to Guernsey but would aim to continue sending copies to the island "as long as it is financially viable".