Jersey civil servants cleared over £13k South Africa flights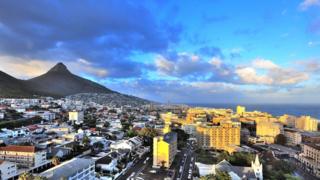 Two civil servants who spent £13,000 on business class flights to South Africa will not face disciplinary action, a government review has said.
Mike King and Wayne Gallichan flew to a mining conference in February, the Jersey Evening Post reported.
The incident triggered the review, which has analysed government travel expenses over the past two years.
While it has recommended changes to the States travel policy, it did not find any "widespread misuse of procedures".
"Economy will be the norm, and it will be down for individuals and chief officers if required to justify and authorise any business travel", John Richardson, the chief executive of the States who led the review, said.
There could be valid justification for business class flights if, for example, "a member of staff has go to travel overnight for attending a meeting early the following morning", he said.
The States will also publish all travel expenses every six months and it will be mandatory for civil servants to declare any points they accrue when flying for work purposes.