Power blackouts strikes Brazil's north-east states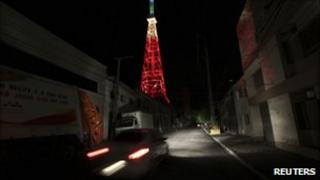 Energy has been restored in north-eastern Brazil after a blackout struck seven states in the country.
Officials said they believed the fault originated in a substation, triggering the shutdown of several networks.
Several million people live in the affected regions and four of the state capitals will be host cities for World Cup football matches, due in 2014.
Brazil's energy minister dismissed fears the country's energy network would be unable to cope with the event.
"It's a good system, it has its faults like every other system in the world," said Edison Lobao.
After the World Cup, Brazil is also due to host the 2016 Olympic Games.
An official at the biggest supplier of energy in the area, the Sao Francisco Hydroelectric Company, told Globo TV that the problem began with a substation.
"As the substation was very large, the effects were felt in several regions," Mozart Bandeira Arnaud said.
Local news reports indicated the power failures began in the early morning hours, spreading quickly.
Some areas lost power for a few minutes, others several hours.
Electricity demand in the country has soared over the last decade, fuelled by a growing economy and an expanding middle class. The government has invested millions on improving transmission lines and transformers.
In 2009, a massive power failure - blamed on problems at a substation after heavy storms - left more than 60 million people in the dark in 18 states.
In the most dramatic blackout, in 1999, lightning struck a power substation in Sao Paulo state, plunging 97 million Brazilians into darkness for up to five hours.