France to recover more Air France bodies off Brazil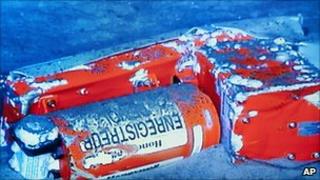 The French justice ministry has ordered a salvage team to recover more remains of the passengers and crew of the Air France Airbus A330 from the depths of the Atlantic ocean.
The aircraft was flying from Rio de Janeiro to Paris when it plunged into the sea.
Flight AF 447 was carrying 228 people. Fifty-one bodies were found in 2009.
The French team now hopes that an underwater robot will recover the other remains.
Search and rescue workers have located the crash site on the seabed, near the coast of Brazil, allowing them to recover the flight data and voice recorders.
French officials have now informed the relatives of the dead of their latest efforts.
The liaison officer appointed to help the families explained that they would initially try to salvage one body from the wreckage to determine whether it was feasible to retrieve the others.
However, there are fears that the remains are already in a fragile state after almost two years on the seabed.
Relatives of the crash victims are divided over whether to move the bodies at all, with some arguing for repatriation and others saying the crash site should be the final resting place.