Colombia ex-minister Andres Felipe Arias faces arrest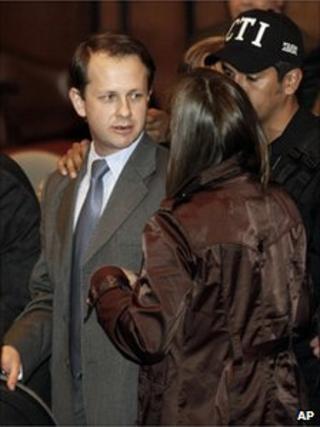 A judge in Colombia has ordered the arrest of a former agriculture minister suspected of diverting farm subsidies intended for peasant farmers to rich landowners.
Andres Felipe Arias, a minister in the government of former President Alvaro Uribe, will be held at a jail in the capital Bogota while his case proceeds.
Mr Arias denies the charges.
He faces up to six years in jail if convicted.
Mr Arias, 38, is one of the most senior officials from the Uribe era to face arrest.
He was once seen as a possible successor to Mr Uribe.
But last week, the Colombian Attorney General's office disqualified him from public office for 16 years because of what it deemed were irregularities in the subsidy scheme.