Suspect arrested in Argentine girl's murder case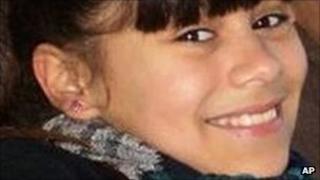 Police in Argentina have arrested a man suspected of masterminding the kidnapping and killing of an 11-year-old girl, which shocked the nation.
The disappearance of Candela Rodriguez received widespread media coverage.
Her naked body was found dumped on the outskirts of the Argentine capital nine days after she disappeared last month.
Police suspect Hector Moreira of planning the crime in revenge for a debt incurred by the girl's father, a charge that Mr Moreira denies.
Mr Moreira, 40, is the seventh person to be arrested in connection with the crime.
Sources close to the investigation told Argentine newspaper El Clarin that Mr Moreira was on a list of five names given to police by Candela's father naming people he had had problems with in the past.
Candela's disappearance was widely reported and a huge police operation was launched to find her.
Thousands of people tried to help in the search, many using social media to spread news of her disappearance.