Peru replaces controversial drug tsar Ricardo Soberon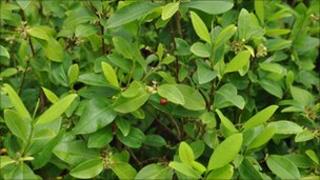 Peru, one of the world's largest producers of cocaine, has replaced its drug tsar, Ricardo Soberon.
He had come under criticism last year for temporarily suspending coca eradication efforts in the Huallaga region, where much coca is grown.
Mr Soberon said the eradication programme had not had much success.
The move raised concern about Peru's commitment to the fight against the illegal growing of coca, the raw material for making cocaine.
Mr Soberon's successor is Carmen Masias, who has said she thinks the destruction of coca crops is a vital part of the fight against drugs.
She has previously worked for an anti-drug charity, which is partly funded by the United States.
Cocaine exporter
In August 2011, Mr Soberon said that coca eradication in Huallaga would be halted while his office re-evaluated the eradication programme.
The move caused concern in the United States, which helps finance the Peruvian eradication efforts.
In October, Chief of Intelligence of the US Drug Enforcement Administration Rodney Benson told a Congressional hearing that "although Colombia remains the world's largest cultivator of coca, for the first time in over a decade, the US government estimates that Peru has surpassed Colombia in potential pure cocaine production."
The eradication suspension was quickly reversed.
The interior minister at the time, Oscar Valdes, who is now prime minister, ordered its resumption less than a week after it had been stopped.
Much of the cocaine produced in Peru is trafficked to neighbouring countries and to Europe.