Argentina minister to raise 'UK militarisation' at UN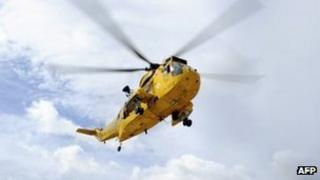 Argentina's Foreign Minister Hector Marcos Timerman is to lodge a protest at the UN on Friday against the UK's "militarisation" of the Falklands.
Mr Timerman is expected to hand the complaint to the secretary general and the president of the Security Council.
The move was announced by Argentine President Cristina Fernandez de Kirchner on Wednesday.
Tensions over the islands known in Argentina as the Malvinas have been increasing in recent weeks.
Last month, the UK said it was sending a destroyer to the region in March amid growing tension over the islands in a move described as "routine".
Prince William, grandson of Queen Elizabeth II and second-in-line to the throne, was also deployed to the islands in his role as a search and rescue helicopter pilot.
That followed the closure by Mercosur - the South American trading bloc - of its ports to ships flying the Falkland Islands flag in December.
Despite its intentions to lodge the complaint at the UN, Argentina has not indicated whether it plans to pursue the matter further, reports the BBC's Barbara Plett at the UN in New York.
It has various options in both the Security Council and the General Assembly, but it is extremely unlikely that any of these would produce a legally binding outcome.