Cuba culture minister Abel Prieto changes post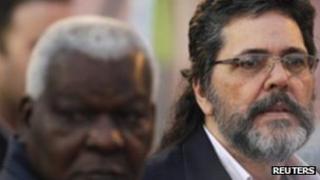 Cuban culture minister Abel Prieto has left the post after 15 years and has been appointed as an adviser to President Raul Castro, state media say.
A writer and intellectual, Mr Prieto was one of the longest serving current ministers in the Cuban government.
Mr Prieto, 61, is an unmistakeable figure standing more than 6ft (1.8m) tall, correspondents say.
No reason was given for the change but he will be replaced by deputy minister Rafael Bernal.