Costa Rica profile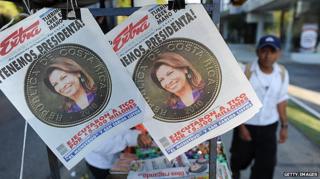 Costa Rica enjoys a vibrant media scene, with nine major newspapers, private and public TV stations and a busy FM radio dial. Cable TV is widely available. Media ownership is highly-concentrated.
The country "is very proud of its reputation as having the best human rights and freedom of expression in Latin America", says Reporters Without Borders. The watchdog has hailed moves towards decriminalising media offences.
Media are generally free from state interference, reports US-based Freedom House.
There were 2 million internet users by June 2012 (Internetworldstats). Access is unrestricted.
The press
Television
Radio