Trinidad and Tobago profile - Media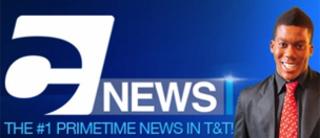 Privately-owned TV6 dominates the ratings. State-owned Caribbean New Media Group (CNMG) operates a TV network and radio stations.
The government generally respects press freedom, which is enshrined in the constitution, says Freedom House.
Outlets that are regarded as pro-government get a greater share of state advertising, says Reporters Without Borders.
There are three daily newspapers, all privately owned.
BBC World Service radio broadcasts on 98.7 FM.
There were more than 940,000 internet users by 2016, comprising 69% of the population (Internetlivestats.com). Facebook is the most popular social media platform.
The press
Television
CCN TV6 - private, owned by Caribbean Communications Network (CCN)
C TV - state-owned, run by Caribbean New Media Group
CNC3 - private, operated by Guardian Media
Radio