Anguilla profile - Overview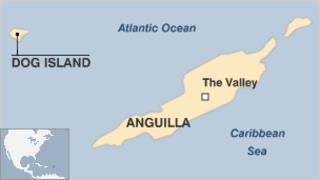 A coral and limestone island at the northern tip of the Leewards, the British overseas territory of Anguilla is best known as an upmarket destination for tourists and a haven for the wealthy.
Once the home of Arawak and Carib peoples, it became an English colony after settlers arrived in 1650. Its people are of mainly African descent.
Carefully regulated tourism is the bedrock of the economy. A tropical climate, fine beaches, reefs and turquoise seas lure visitors, many of them from the US.
Offshore banking is another money-earner. Anguilla, which does not levy personal or corporate income tax, was removed in 2002 from an international list of territories said to be uncooperative in the fight against money-laundering.
Anguilla - along with Bermuda, the British Virgin Islands, the Cayman Islands, Montserrat and the Turks and Caicos Islands - signed agreements in May 2013 on sharing tax information with Britain, France, Germany, Italy and Spain as part of an international drive against tax evasion.
Persistent tensions over Anguilla's political status came to a head in 1967 when Britain created a self-governing entity which encompassed Anguilla and the islands of St Kitts and Nevis to the south. It was meant to be the forerunner of a proposed state.
But many Anguillians argued that they were not fairly represented by the St Kitts-based administration. They threw out the Kitts police force and declared their secession.
British forces were sent and in 1971 the Anguilla Act brought the territory under British control. Anguilla broke away from St Kitts and Nevis and became a British overseas territory in 1980.
Boating and cricket are popular pastimes on Anguilla. The island is a haven for migratory birds and a breeding ground for terns, frigates and tropical birds.