Cuban ballet dancers defect while on tour in Mexico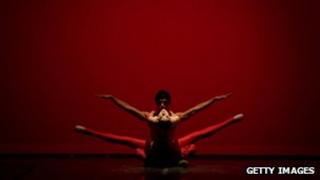 Seven members of the National Ballet of Cuba defected during a performing tour of Mexico last month.
A ballet spokesman confirmed the news, saying only that they had not returned at the end of the tour.
The world-renowned troupe, led by legendary ballerina Alicia Alonso, has been hit by defections before.
A Cuban exile website based in Miami said six of the defectors were now in the United States, while the seventh was still in Mexico.
The head of Havana's National Ballet School, where some of them had studied, expressed her sadness at the news.
Ramona de Saa said she considered one of the five women among the defectors as like a daughter to her.
Exile website cafefuerte.com identified the dancers as two men and five women, all in their early 20s. They had now requested asylum in the US, it said.
They are thought to be in Miami, the centre of the US Cuban exile community.
"We were intent on seeking a better artistic life and economic well-being for our families," Cafe Fuerte quoted one of the group, Annie Ruiz Diaz, as saying.
Correspondents say Cuba's National Ballet has suffered from a number of high-profile defections over the years, as performers stay abroad in search of greater creative and economic opportunities.
In March 2011, five members of the company defected after a performance in Canada.
In 2005, the National Ballet's principal dancer Rolando Sarabia defected to the US via Mexico and has since performed with the Houston Ballet and Miami City Ballet.