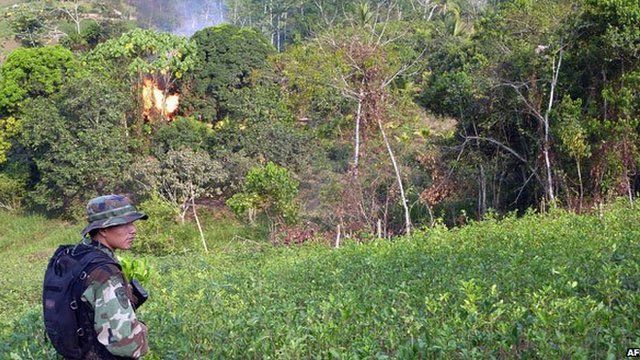 Peru's war on coca production and the European smugglers
5 December 2013 Last updated at 19:32 GMT
Peru has become the world's biggest producer of coca, which is the main component in the production of cocaine.
Most of the drug comes to Europe and many young Europeans are now signing up as drug mules to transport it.
Some of the poorest communities in Peru depend on income generated by the coca business.
Sue Lloyd-Roberts reports.