Lebanon profile - Media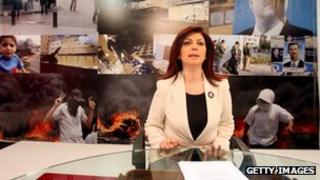 Lebanon's broadcasting scene is developed, lively and diverse, and reflects the country's pluralism and divisions.
It was the first Arab country to permit private radio and TV. The government has a say over who may operate stations and whether or not they can broadcast news. Some outlets are owned by leading politicians.
Reporters Without Borders says the media have more freedom than in any other Arab country, but face "political and judicial machinations".
Most broadcasters were set up after the civil war by Muslim and Christian factions. Commercial operators Future TV and LBC claim a large share of the audience. Al-Manar TV is operated by the militant group Hezbollah. Take-up of satellite and cable TV is widespread.
There are dozens of private radio stations. BBC Arabic and Radio France Internationale are carried by partner stations.
Criticism of officials and policies is carried daily in dozens of newspapers and hundreds of periodicals. While there are no censorship laws, curbs forbid the media from defaming the president or other heads of state and from inciting sectarian strife.
By June 2012, Lebanon had more than 2.1 million internet users (Internetworldstats.com). OpenNet Initiative says Lebanon is one of very few countries in the Middle East where it has found no evidence of technical filtering.
The press
Television
Radio
News agency/internet