US links Bahrain arms deal to human rights report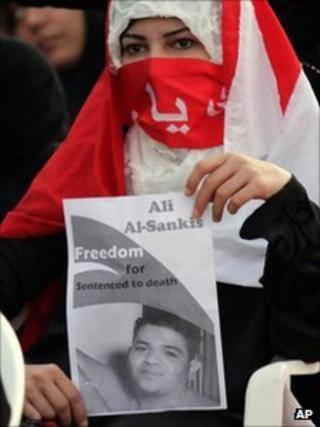 The US says it will wait for the findings of a human rights commission before pursuing a $53m (£34m) arms deal with the Gulf kingdom of Bahrain.
The US state department said it shared misgivings voiced by congressional representatives about the treatment of civil rights protesters.
The commission is due to report by 30 October on a crackdown by Bahrain's Sunni rulers on protests led by the country's Shia majority.
Bahrain is home to the US Fifth Fleet.
State department spokesman Mark Toner said the US would look "closely" at the forthcoming human rights report.
"We're going to continue to take human rights considerations into account as we move toward the finalisation of this deal," he said.
He added that the arms would be for "external defence purposes" and that several procedural steps remained before the weapons could be delivered.
Assistant Secretary of State David Adams wrote to Democratic Senator Ron Wyden, a critic of the arms deal, that after the publication of the report the US would also "assess the government of Bahrain's efforts to implement the recommendations and make needed reforms".
"We will weigh these factors and confer with Congress before proceeding with additional steps related to the [deal]," he wrote.