Damian Kerlik gets life for killing family in Israel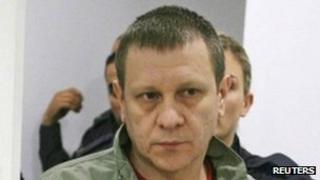 A man who killed his former employer and five members of his family in the Israeli town of Rishon Lezion near Tel Aviv has been jailed for life.
Damian Kerlik, 39, harboured a grudge against Dmitry Oshrenko after Mr Oshrenko fired him from his restaurant in 2007.
Kerlik was sentenced to six life terms in prison, ensuring that he would never be released, Reuters reports.
The murders in 2009 caused shockwaves in Israel, dominating media headlines.
Kerlik had entered the Oshrenkos' family home at night and killed Mr Oshrenko, his parents, his wife Tatanya, his three-year-old daughter and four-month-old son.
Kerlik's wife, who also worked at the restaurant and stole Mr Oshrenko's house keys to give to her husband, is serving a 13-year prison term, Reuters reports.