French Red Cross official kidnapped in Yemen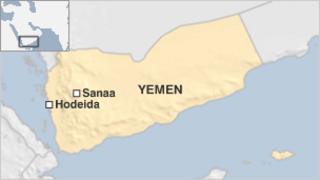 A French official with the International Committee of the Red Cross (ICRC) has been kidnapped by armed men in Yemen.
He was seized late on Saturday around 30km (20 miles) from the Red Sea port of Hodeida.
It is not yet clear who is responsible, but kidnappings of westerners are not uncommon in Yemen.
The ICRC said it had not heard from the kidnappers but it has issued a call for the aid worker's immediate release.
Reports say the man, who has not yet been named, was with two Yemeni drivers who were released shortly afterwards.
The Red Cross office in Sanaa said he had been working in the northern city of Saada.
Last week, al-Qaeda announced that it was holding a Saudi diplomat kidnapped at the end of March.
Abdullah al-Khalidi, a deputy consul in Aden, was abducted outside his home in the southern port city on 28 March. Al-Qaeda called for militants held in Saudi Arabian prisons to be freed in exchange for his release.
A Swiss woman working as a teacher was also kidnapped in Hodeida in March. French news agency AFP reported that she is being held by al-Qaeda after being taken to the far eastern province of Shabwa.